Organic Seeds
During the summer of 2018 we successfully grew 100% of our plant products from organic seeds. We are aware of the problems caused by GMO's (Genetically Modified Organisms) and we would prefer to prevent plants from germinating in factory nurseries in an unnatural way. We need our plants to be hardy, to be grow in a harsh mountain environment, so they better acclimatise as soon as possible!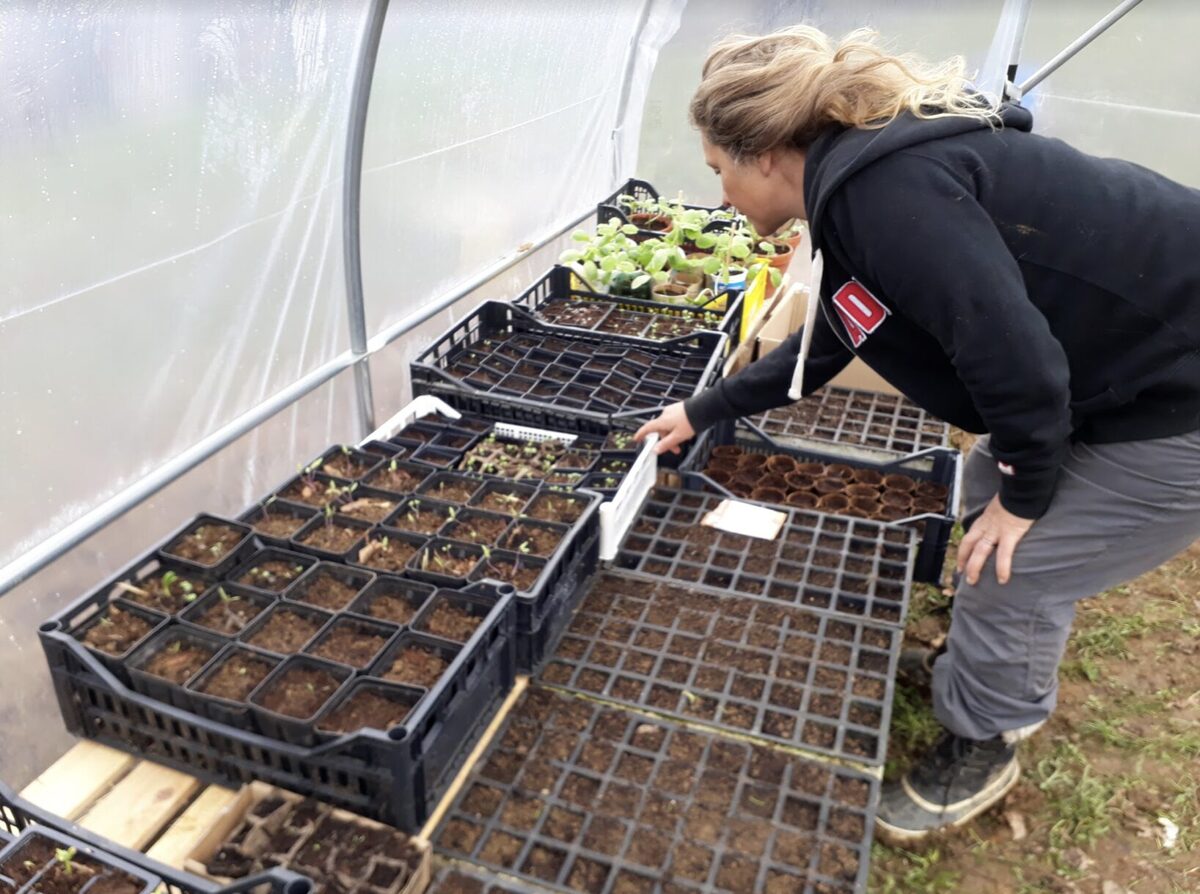 Natural and organic plant protection and fertility
Our first year was a real learning process. We experienced a wide variety of insect and fungi enjoying the new vegetables. With our new found knowledge combined with hints and tips given to us by locals we have managed to reduce our crop loss. Spring of 2019 our team of Indian Runner Ducks got to work on the bugs and our homegrown chillies were an ingredient in our homemade pesticide spray. We used copper based spraying to reduce fungal infections and others that have a bio certification. We fertilise our land using manure sourced from local bio farmers and are also composing our own garden waste.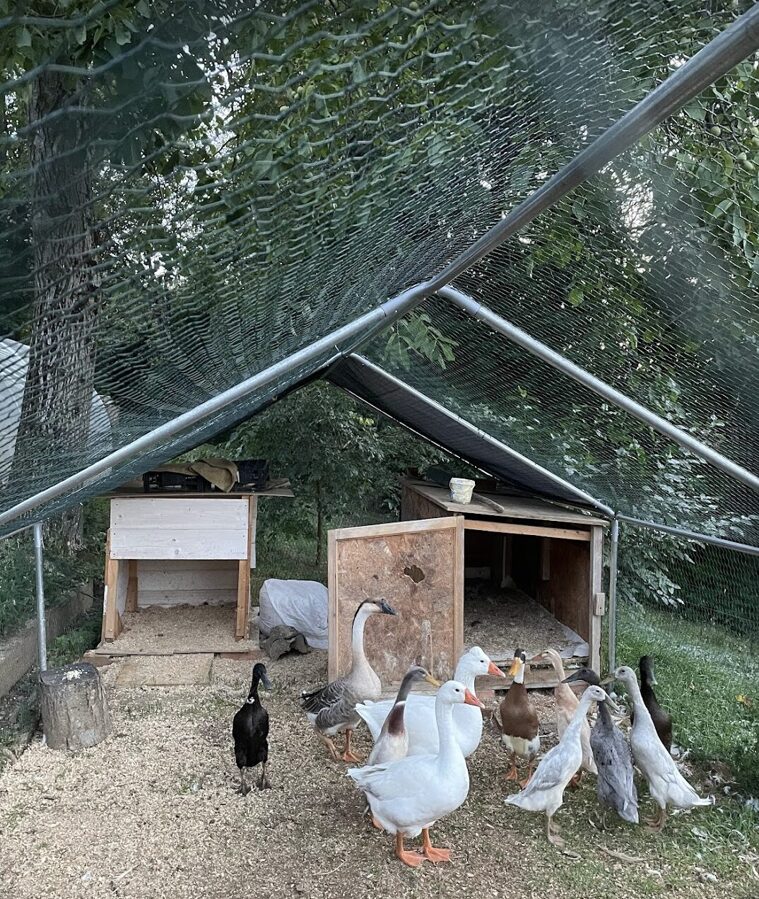 Rainwater Harvesting and Gravity Irrigation
Farming on a hillside might seem challenging to some. We are using it to our advantage! Never a chance of flooding our crops and a ready made slope for rain water harvesting and gravity irrigation. So we avoid feeding our plants with chlorine, fluoride and other additives in the mains water supply. We believe that water is a finite resource and we are lucky to have it, therefore we should conserve it whenever possible.

Drip irrigation
Water is still the main challenge at Boccatorta, we are constantly looking for ways we can use it effectively and efficiently. Locals have warned us of summer droughts occurring in the previous years. It may be the case that we begin harvesting the mountain dew!
We are also making our own Ollas to bury in the Hugelbeds.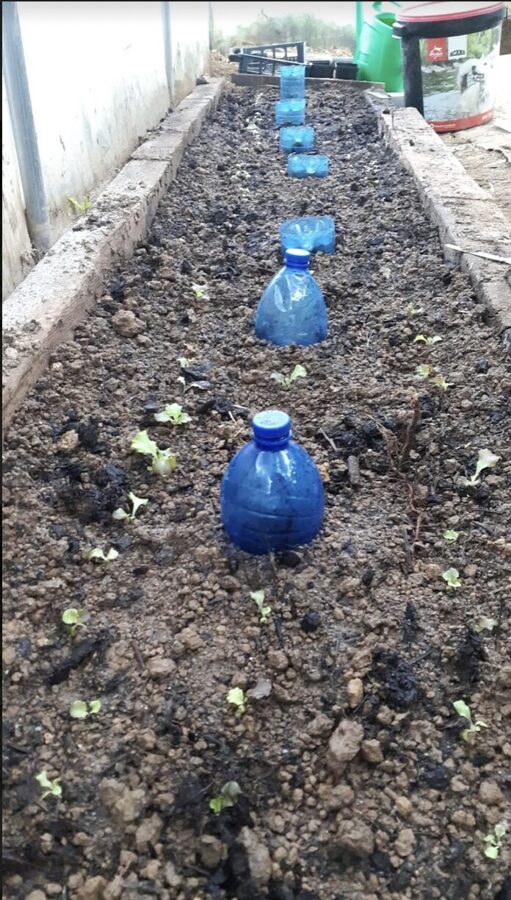 Hugelculture
We are growing our vegetables using some of Holzer's ideas. We want lemons.
www.permaculture.co.uk/articles/many-benefeits-hugelkultur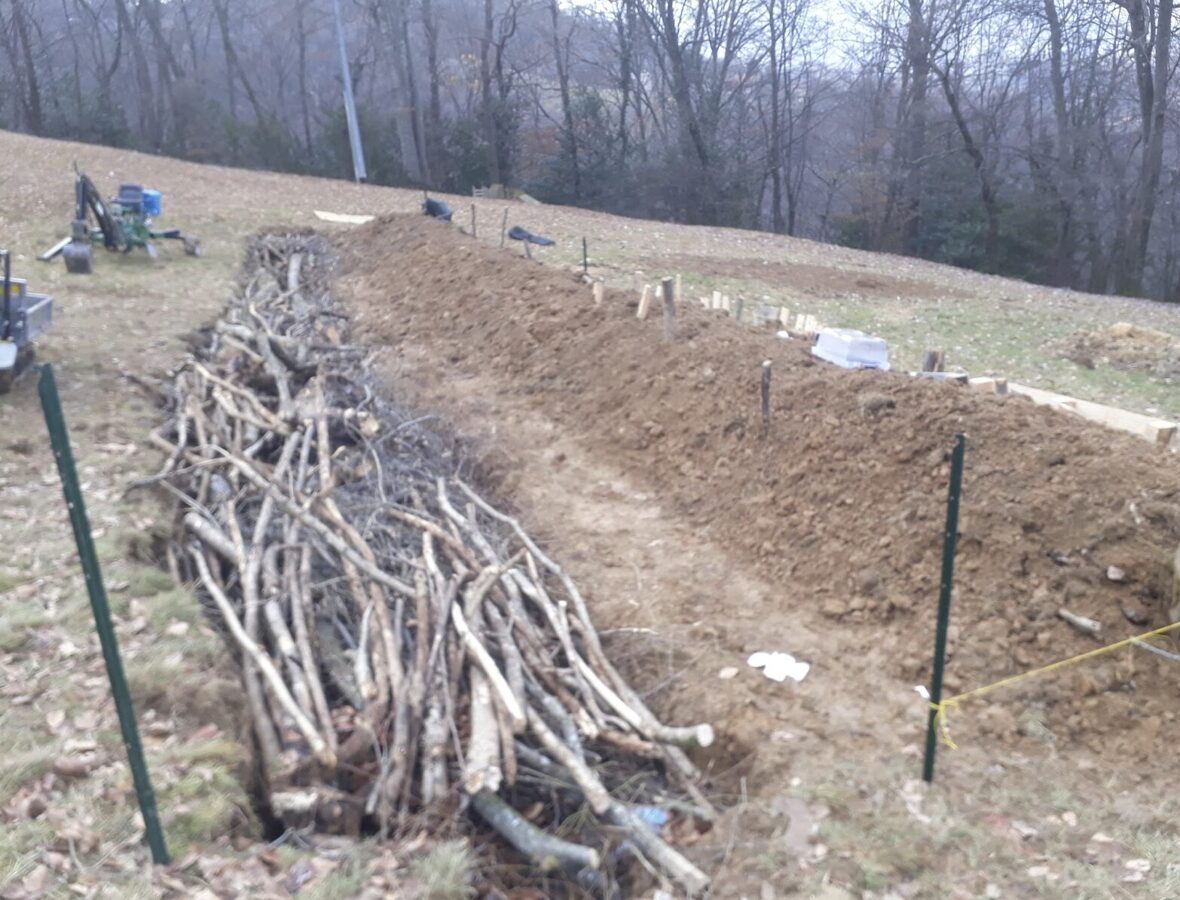 Recycling materials for construction
We received donations from local businesses of pallets and just about anything we feel can be useful on the farm. We want to maximise resources and their usefulness, avoiding being part of the 'throwaway culture' that presides today and wanting to show that gardening is accessible for all. Our first blog posts will be dedicated to all the people who have inspired us until now, be it books, podcasts, schools, educators and other farms. We hope to add news and articles of interest as we get into Spring 2022!
First post comes from Louisa Cummins, Farmer and Teacher@Boccatorta

Since 2016 I have been researching innovation in organic farming and trying to learn how to achieve the dream of this farm. There are so many dedicated, passionate people out there who are trying to work for change - small and large impact. and I have chosen the ones that really helped, supported and inspired me!
ORGANIC FARMING/SUSTAINABLE METHODS
Sepp Holzer - Permaculture Farmer
Masanobu Fukuoka - Farmer
Gloria Gelmi - Permaculture Expert - (who helped get us connected and more)
Radford Mill Farm - Organic/Woofers Where Louisa WOOF'd
The Hidden Half of Nature
The Hidden Life of Trees
Soil Science for Gardeners
No Dig Method
For the Love of Soil
The Market Gardener
My dad - Roger Gould and my Mum - Jeanne
And a massive thank you to the CSA regular customers since 2018

EDUCATORS AND INSPIRATIONAL SCHOOLS
https://jamiesfarm.org.uk/
Rikke Julin & Joris W. M. De Bruycker when I was at Sheiling School
Last Child in the Woods
https://www.childrenandnature.org/
https://www.outdoor-learning.org/
A special mention to Jane Sutherland of Strawberry Fields, who has been my local rock since 2019!
And finally the 2 that have really made an impact on me (Louisa) in the last months are




















Braiding Sweetgrass is an outstanding read which is so much more than just education or agronomy, I have learned a lot and will try to apply some if the philosophy in this book into our educational approach!